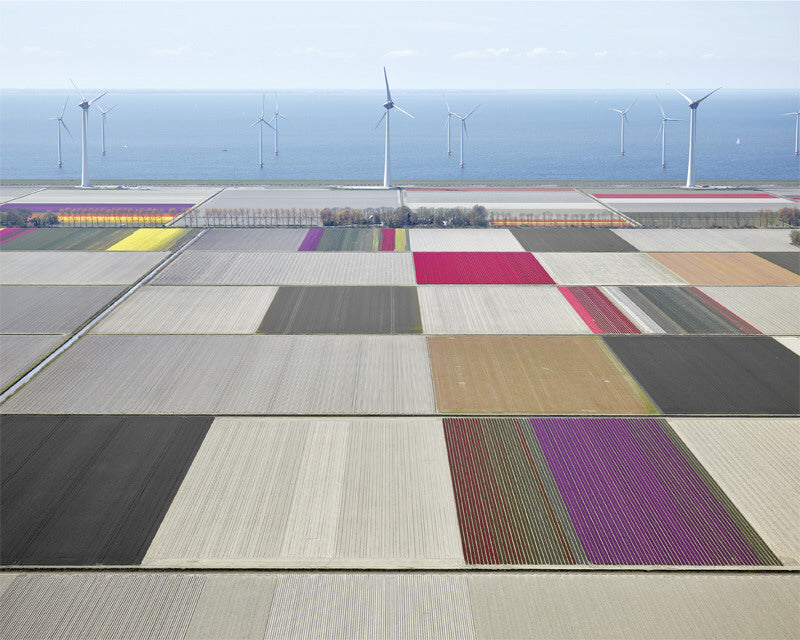 Tulips And Turbines 1, Noordoostpolder, The Netherlands
Photographer David Burdeny achieves a unique perspective, even when photographing subjects we thought were familiar to us. His aerial photographs can read like abstract paintings, his architectural photographs narrative and revealing. As he finds and shares subject matter from African wildlife to tulips fields in the Netherlands, to Russian metro stations, Burdeny's approach is driven by his own curiosity, his eXploration of the visual languages of place. The stories behind a single image can be significant, as some are captured in hard to reach, dangerous, or eXtreme locations, or those that involve encounters in the wild.
Photographs are printed using archival materials, mounted to an archival aluminum substrate, and framed in white behind acrylic; frames measure 0.75 inches wide and 2 inches deep.
Prices are subject to change as editions sell.