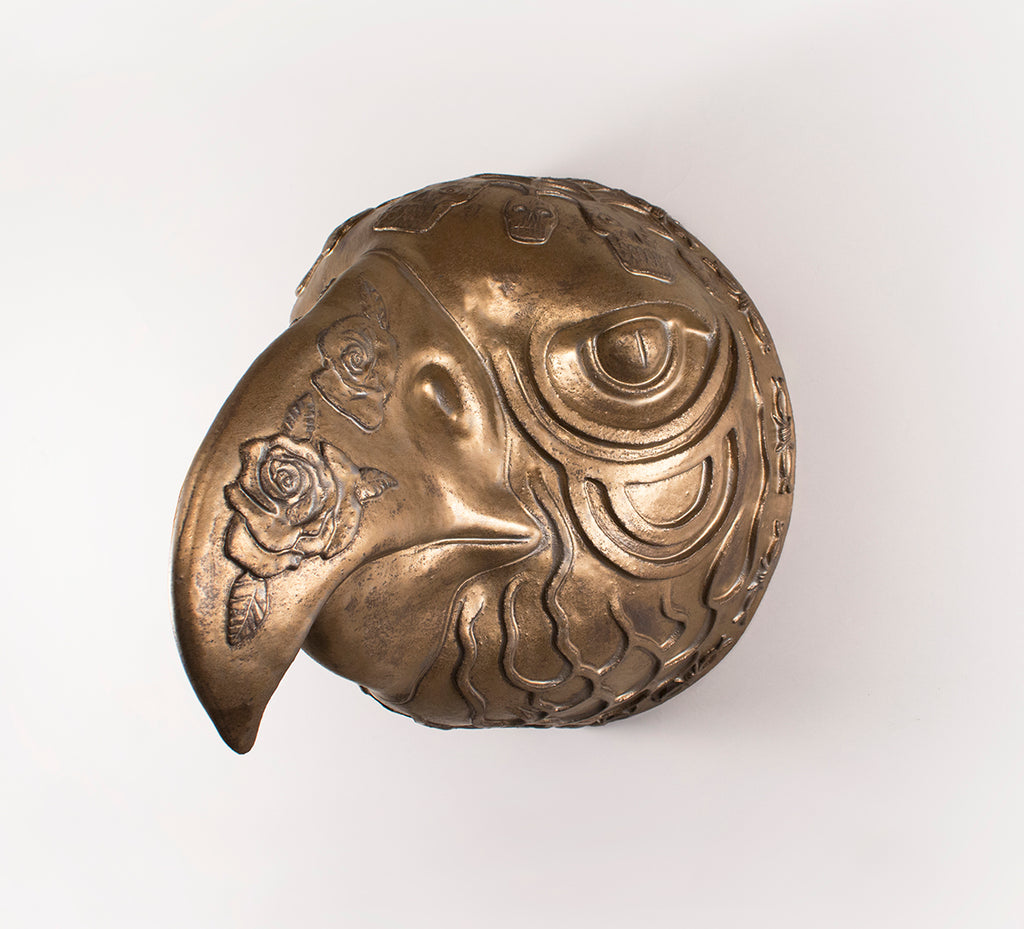 Águila
Full title: Águila y Javier Barboza Alas de Águila engañoso destino manifiesto: Sangre y Aceit
George Rodriguez with Jon Gómez 

"I am a multidisciplinary artist working in tattooing, drawing, video, and installation to explore ideas surrounding immigration, landscape and native heritage. When placing the clay sprigs, I approached the three-dimensional eagle head similar to how I do the body when tattooing. Águila utilizes motifs familiar in Mesoamerican and Chicano culture, such as roses, barbed wire, skulls, spider webs, and flames.
The consideration of material is important in my work. I have often used dirt as a reference to the human body, desert and adobe. By physically working with the clay, I feel grounded with the earth. Like tattooing, clay has been a form of expression of native peoples from around the world. This collaboration is an extension of ideas I am exploring in my current studio work; the link between the ancestral with the present". 
Jon Gomez
Águila is available as part of the set of 12 pieces that comprise El Zodíaco Familiar. For more information please contact us at (206) 622-2833 or seattle@fosterwhite.com