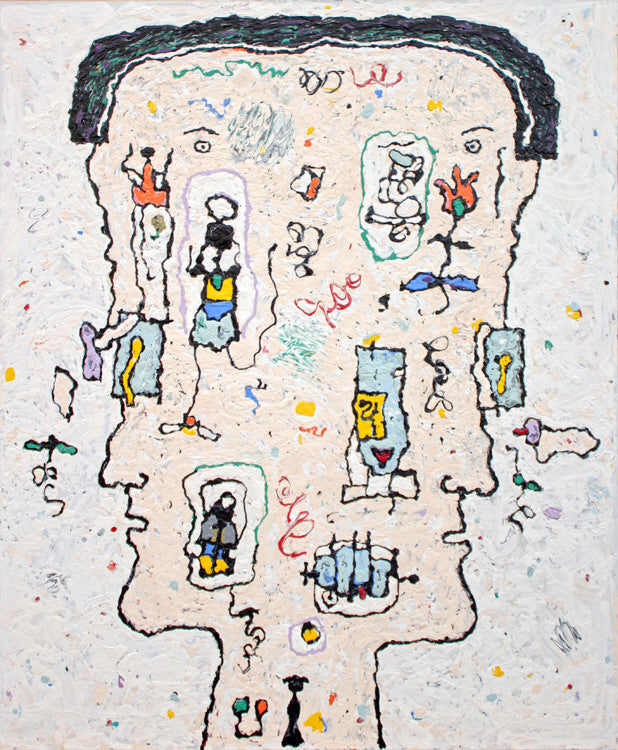 Look Both Ways Janus
Alden Mason's artwork spans an inspired range of styles and approaches. Because Mason never stopped exploring, his paintings evolved and shifted throughout his career. Perhaps best known for his oil paintings of a particular style that came to be known as "Burpees," Mason nonetheless was prolific in acrylic on canvas, on paper, and in other media. Gestural and narrative, some of Mason's work features loose, abstracted figures, often just outlines, foreground and background melding. Mason taught painting at the University of Washington for over 30 years, while maintaining his artistic practice, painting profusely, daily.
This piece is presented in a minimal wooden frame, no glass. The frame size is 61 x 51 inches.