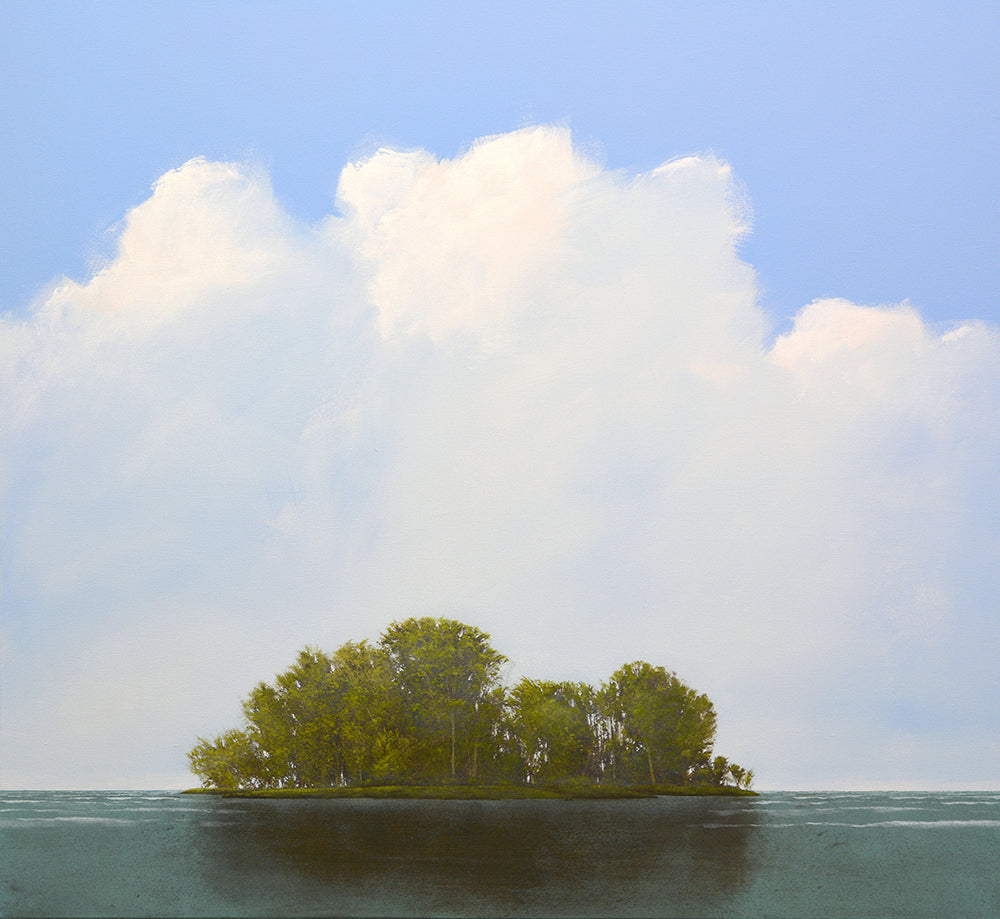 Skylark Island
Known for his realistic paintings of single trees, Robert Marchessault from time to time, takes a broader view and incorporates elements of landscape.
"The island idea is something I've been doing occasionally for over ten years.  Many of the islands I have painted are suggestive of ones I've been to in Lake Erie.  I like the mood they suggest." 

Robert Marchessault's love of trees is evident in his serene compositions. Although done with intricate detail and luminous color, Marchessault's trees are not species specific, but rather are the artists' creations. He takes his vast knowledge of trees, gained through hands-on experience of extensive planting and tending, and considers trees' significance as indicators of the health of our environments and global climate. Each tree floats on an abstract atmospheric background, allowing for something akin to landscape painting but in a style all his own.