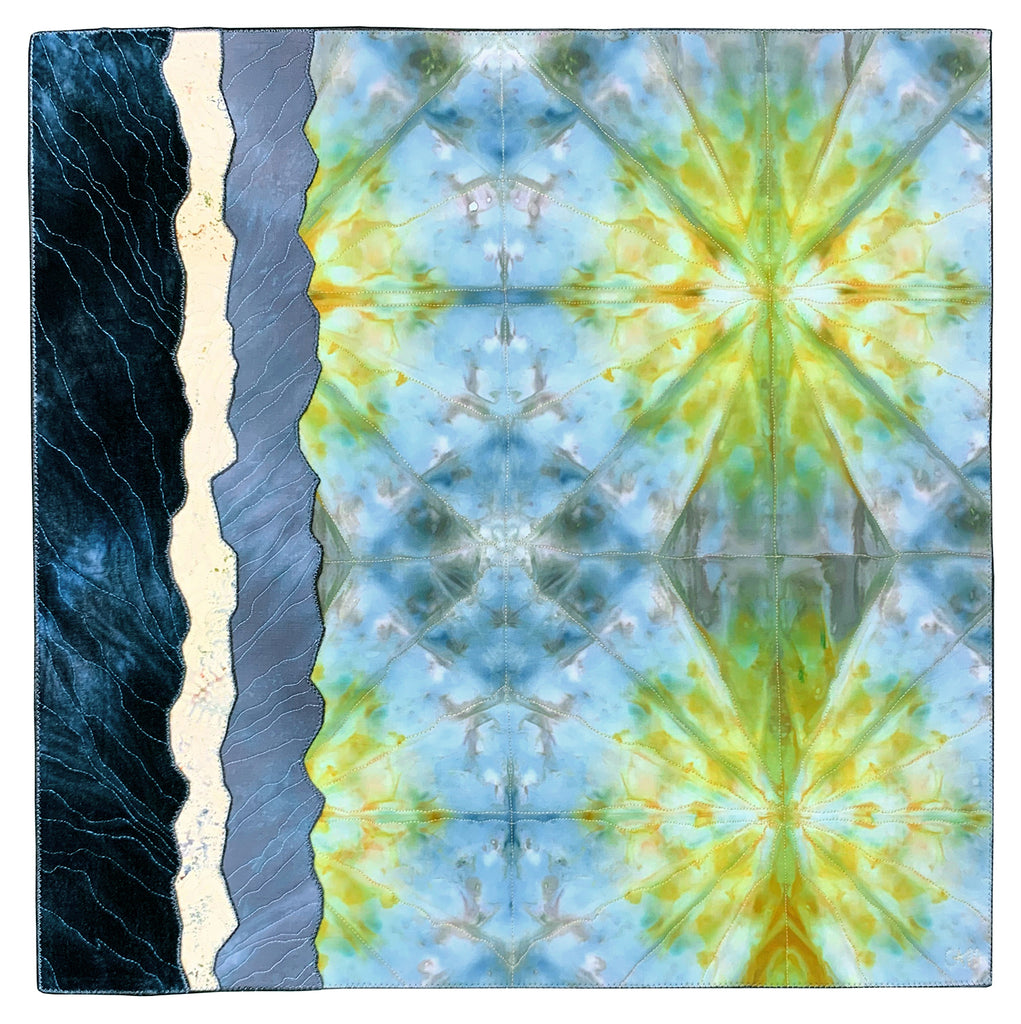 Speaks Volumes
In her newest body of work, Convergent Paths, Cameron Anne Mason seeks to unearth the wildness between natural and built environments. She states 'Along the edges of the suburban neighborhood lies a path to a ravine, a wild place amidst the development. It descends through horsetail and bracken ferns past big-leaf maples, skirts a nettle patch, and crosses the railroad tracks before reaching the shore of Puget Sound.'
Cameron Anne Mason came to fiber art through another passion, performance and installation art. She has since become an expert in a multitude of textile processes, from dyeing techniques to surface treatments and intricate stitching. Largely inspired by nature, Mason often utilizes nearby plants in her work, either in dyeing or as forms for printing processes. By using both endemic and invasive species, she juxtaposes native and non-native plants as metaphor. 
Materials may include silk, cotton, rayon/silk velvet, vintage linen tablecloth, wool yarn, non-woven interfacing, rayon, cotton, and polyester threads. 
Surface design techniques may include: free-motion embroidery, monotype, folded shibori, ice dyeing, and low-water immersion dyeing.