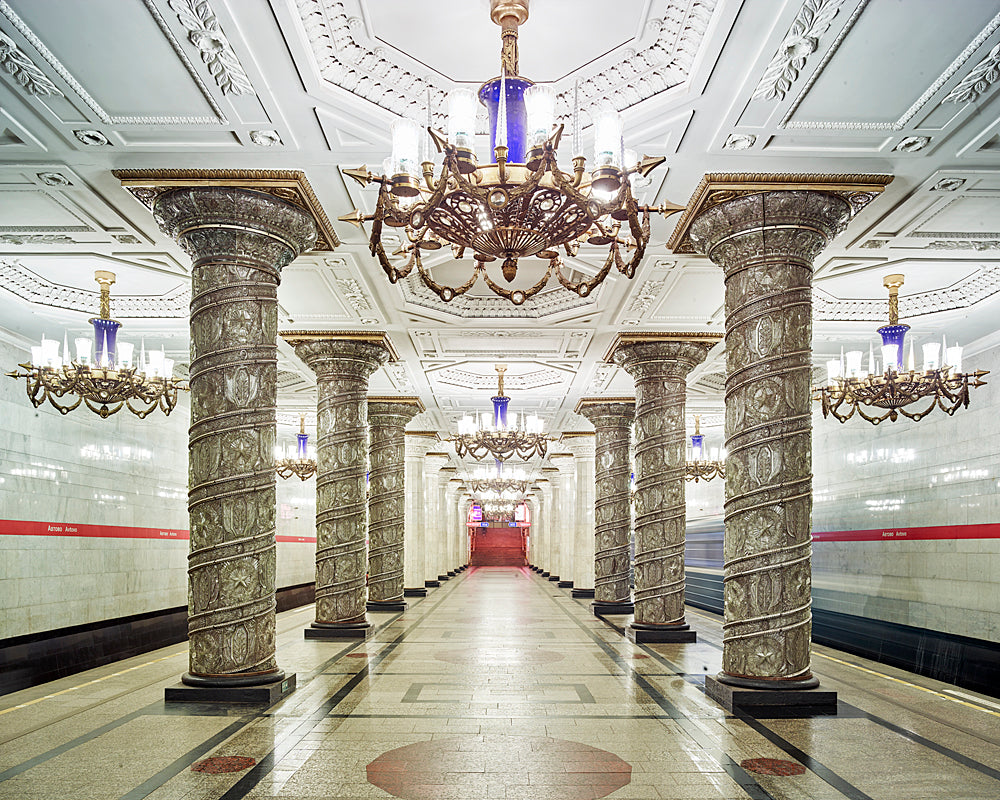 Avoto Metro Station, St Petersburg, Russia, 2014
"The Russian Metro is a lesson in Russia's history and architecture. As you make your way through the system, the history of the city's past eighty years manifests itself before your eyes. The stations range in design, from palatial baroque marble and granite structures to modern iron and glass, revealing the aesthetic ideals, hopes and failures of communist Russia.
Purposefully Juxtaposed next to Russia's finest cultural intuitions, these images reveal that these stations were conceived of as more than transitional spaces. Instead, they were to be experienced as underground palaces, an extension of the urban fabric; a deliberate ideological move to eulogize the young Soviet country."

-David Burdeny