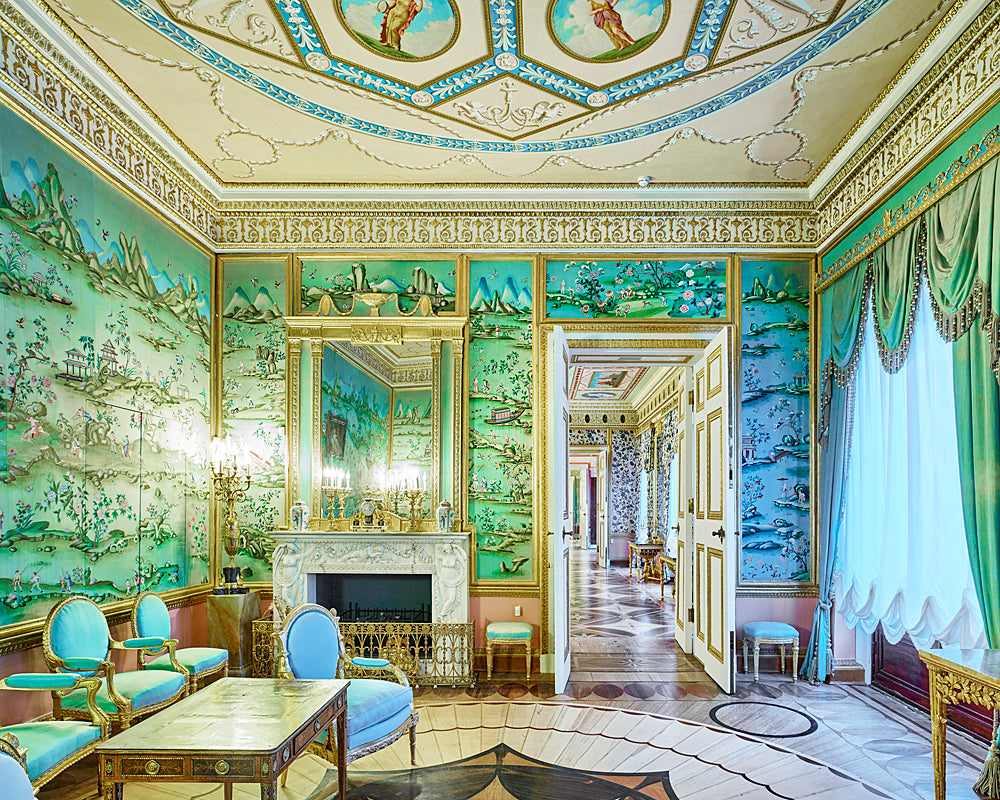 Blue Drawing Room, Catherine Palace, Pushkin, Russia, 2014
David Burdeny's photographs are loved by collectors and designers alike. His stunning aerial works present perspectives through which familiar landscapes shift towards abstraction, inviting viewers to rediscover connections to the terrain. As a former architect, his keen sensitivity to design and space lend themselves to his ability to capture the familiar and intimate in some of the grandest structures of humanity; his photographs feel like portraits, revealing aspects of the unique characters and stories of architectural subjects.
Photographs are printed using archival materials, mounted to an archival aluminum substrate, and framed in white behind acrylic; frames measure 0.75 inches wide and 2 inches deep.
Prices are subject to change as editions sell.