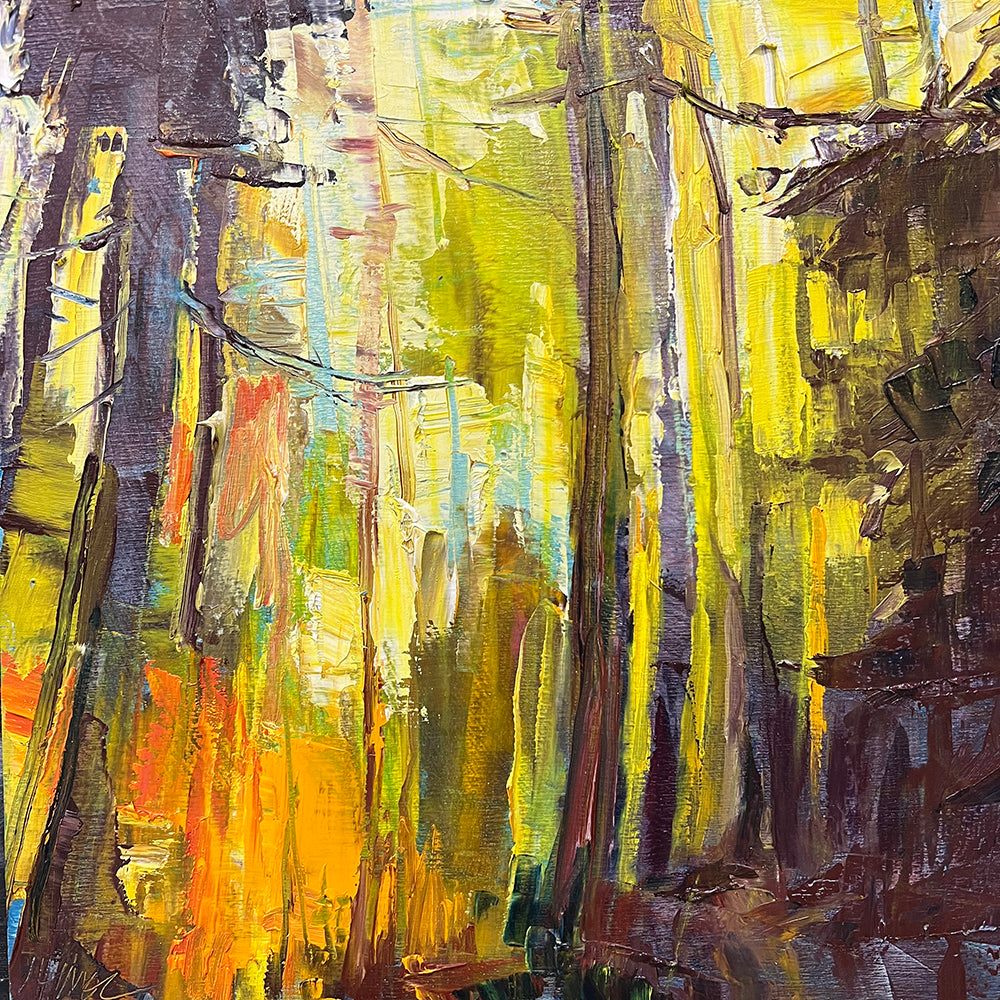 Perspective On Impact
Using both real and imagined places for her inspiration, Julie Himel creates pathways and landscapes that invite the viewer to step into her dreamlike environments. She creates richly textured surfaces by using bold, active brushstrokes and unorthodox, yet highly saturated colors. Using paint as the medium to formalize the possibility of a place, Himel's Second Nature series reflects a call for symbiosis with the natural world around us.

Framed in white float to 13.25 x 13.25 inches.