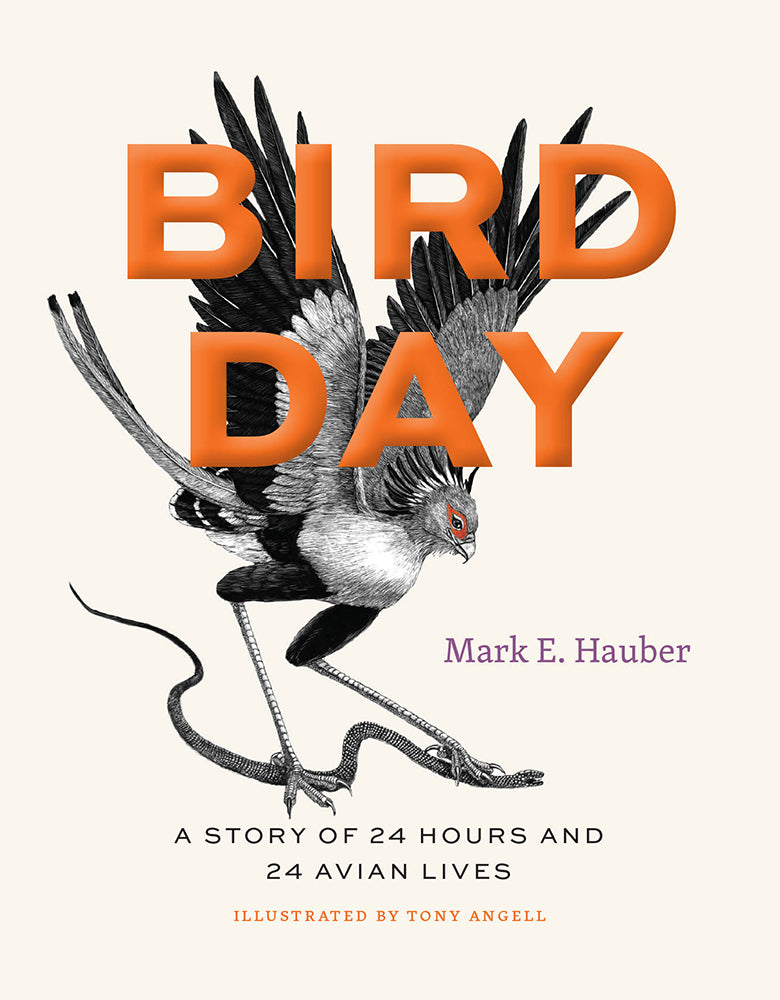 Bird Day: A Story of 24 Hours and 24 Avian Lives, Tony Angell book, 2023
Written by Mark E. Hauber

Illustrated by Tony Angell
Published by University of Chicago Press
168 pages
Signed books available for local pick-up at the Foster/White Gallery.

In tandem with ornithologist Mark E. Hauber, author, illustrator, and artist Tony Angell depicts the life of 24 species of birds. Drawing on Hauber's research and Angell's artistic skill, the reader is introduced to birds from around the globe. Each chapter covering a different species at a particular hour of the day, Angell creates engrossing scenes using pen, ink, and clayboard to create his illustrations.

Based out of the Pacific Northwest, Angell has received the Illustration Award and Overall Winner from the Victoria & Albert Museum in London, for his 100+ drawings in the book In the Company of Crows and Ravens, written with John Marzluff. His book, The House of Owls received the National Outdoor Book Award when Yale University Press published it in 2015. Angell's work has been featured in dozens of gallery and museum exhibitions across the United States, including the Leigh Yawkey Woodson Art Museum, Wausau, WI; Museum of Northwest Art, La Conner, WA; and the Gilcrease Museum of Art, Tulsa, OK. His work can be found in many private and public collections including the Frye Art Museum, Seattle, WA; Seattle Art Museum, Seattle, WA; Museum of Wildlife Art, Jackson, WY; and Victoria & Albert Museum, London, UK.
View this charming animation of Angell's images from the anticipated Bird Day book.