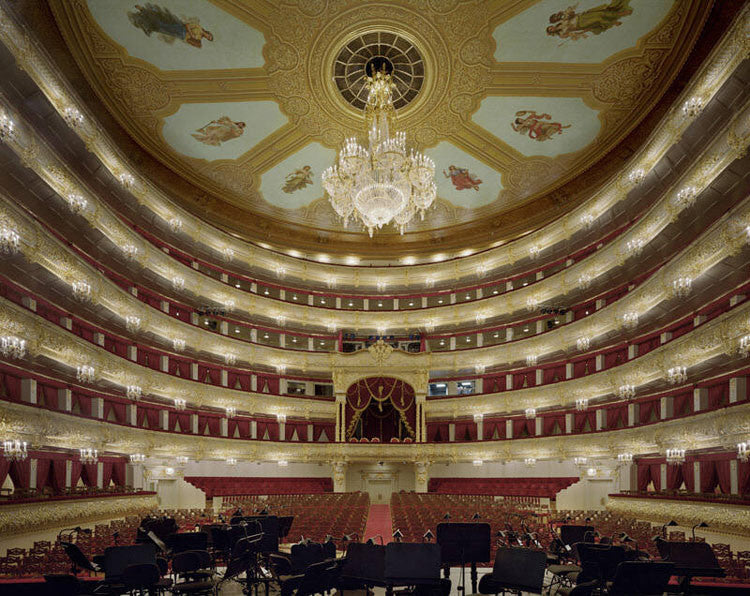 Bolshoi Theatre, Moscow, Russia
Working with large format cameras, photographer David Leventi captures the grandeur, magnitude and sometimes the irony of his subjects. His portfolio includes photographs of famous opera houses around the world, but Leventi also finds the architectural stories of such places as international prison buildings. Part of the magic of his work is the feeling of presence - or rather, the absence of presence, they communicate, as Leventi's architectural images are not populated with human subjects. This is a commonality in his works - the stories of a place, the quiet of an empty space that is usually full, the final notes of long-completed performances seemingly  hanging in the air. Leventi captures and presents both the splendor of architecturally lovely places and the stories of less-obviously beautiful places - the interiors of airplane hangars, dilapidated playgrounds, and everyday street scenes.
Photographs are printed using archival materials, mounted to an archival aluminum substrate, and framed behind acrylic; frames measure 0.75 inches wide and 2 inches deep.
Prices are subject to change as editions sell.