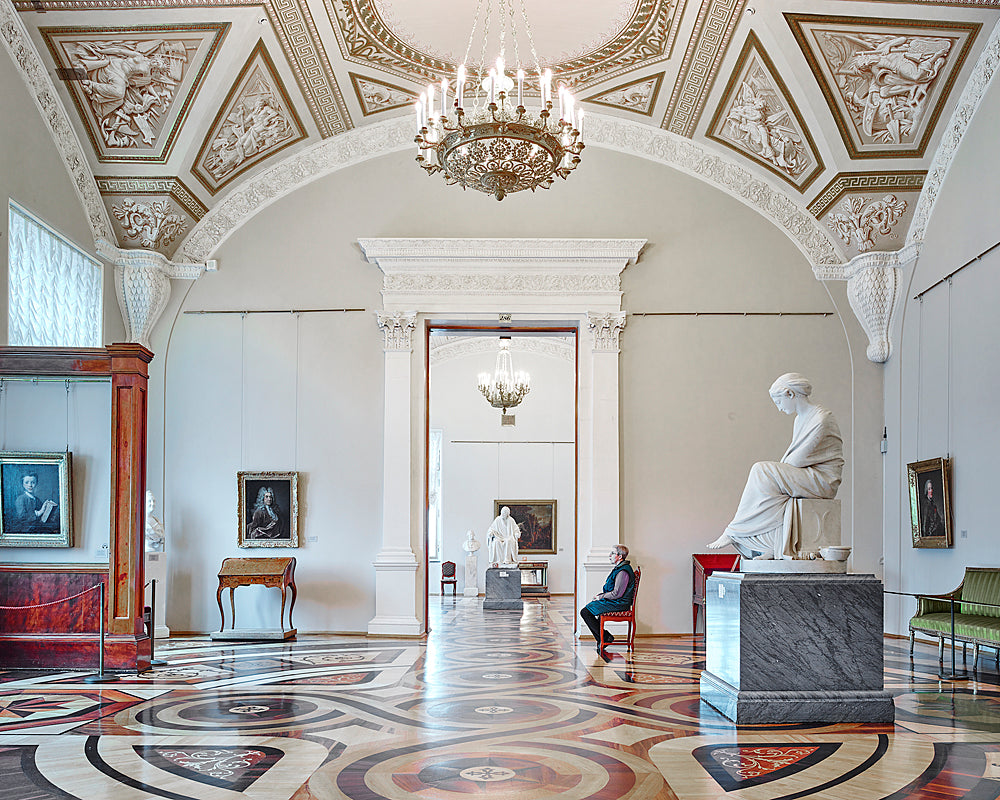 Docent II, State Hemitage, St Petersburg, Russia, 2015
David Burdeny's photographs persuade us to approach the act of seeing with a different type of discernment; stories exist within these still frames, but they are not obvious. And by presenting these narratives as he does, Burdeny invites us to place ourselves within them. What histories and future moments occur in these interiors and expansive vistas is up to us.
Photographs are printed using archival materials, mounted to an archival aluminum substrate, and framed in white behind acrylic; frames measure 0.75 inches wide and 2 inches deep.
Prices are subject to change as editions sell.