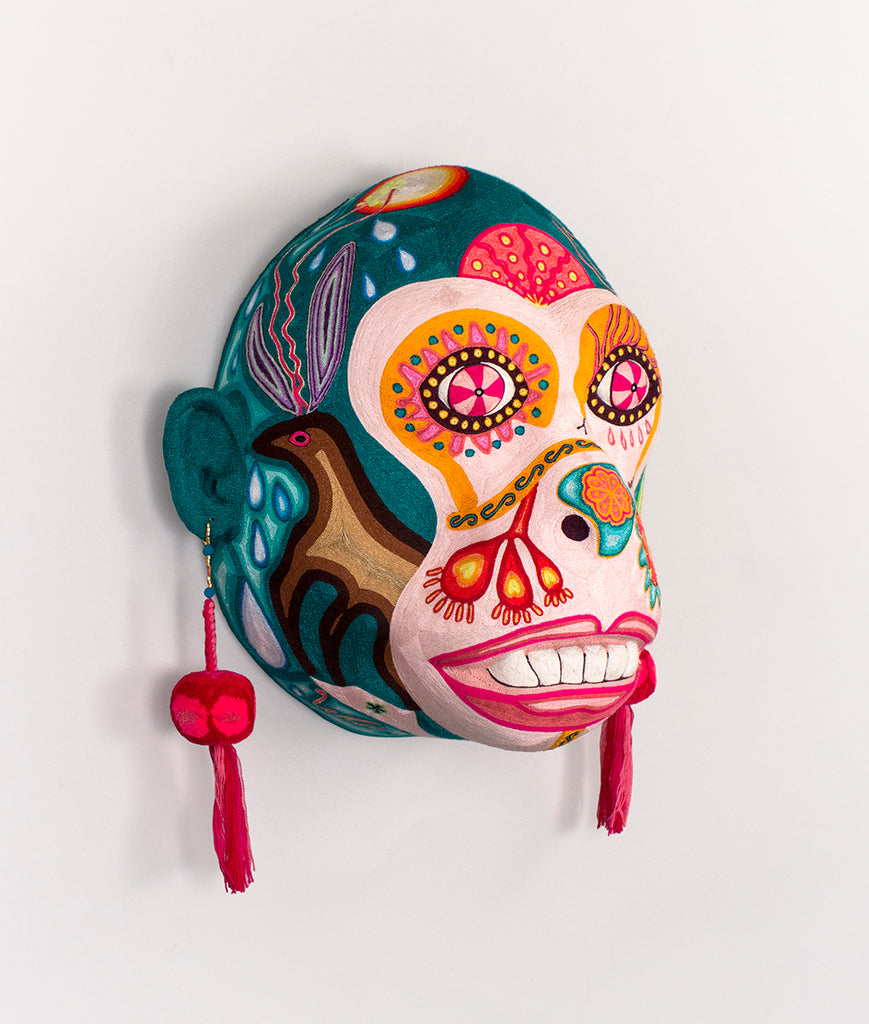 La Peyotera
George Rodriguez with Gabriela Ramírez Michel
"For me, La Peyotera, is a celebration of life, a tribute to the Wixarika (Huichol) people. It is pure joy, hope and above all a declaration of love to my country, Mexico.
It is inspired by their beautiful art: " tablas de estambre "(yarn paintings), which the Huichols have used from "the beginning" to decorate different objects transformed into offerings for their Gods, for ritual purposes.
La Peyotera, with her colorful face paint made of yarn, evokes "Los Jicareros" (Xukurikate) from Tateika, who decorate their faces with "Uxa" before starting their journey to Wirikuta, their original place, the origin of Corn, the Deer, and Peyote ... "
With her hypnotic eyes, in a trance, La Peyotera invites us to dance freely, to smile, and to shout: I am alive!"
La Peyotera is available as part of the set of 12 pieces that comprise El Zodíaco Familiar. For more information please contact us at (206) 622-2833 or seattle@fosterwhite.com