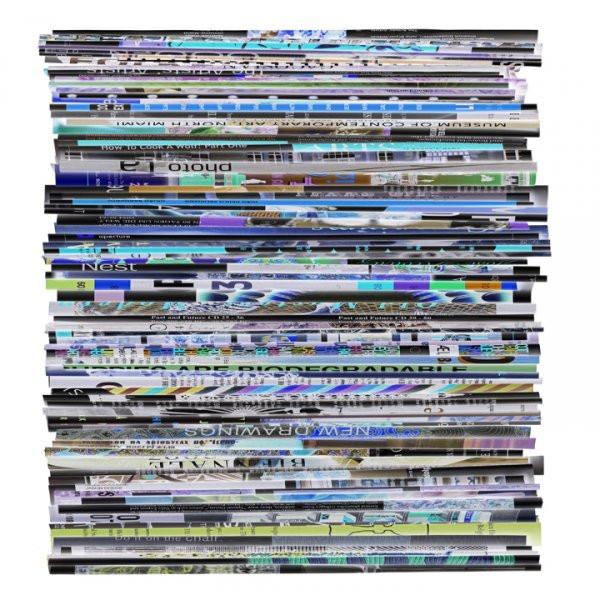 Past & Future
Cara Barer's work begins with creating sculptural forms from a variety of reference and vintage books, such as encyclopedias. The results of her process are elegant, meditative images. Barer presents familiar subject matter in ways we have never seen it before. In her latest work, she uses books of her own creation, including sheet music, wallpaper, and pictures from her travels, and captures them after they've been transformed into magnificent abstract compositions.
The artist's sharp, graphic photographs are printed and mounted with archival materials and are presented framed behind plexiglass; frames measure 0.75 inches wide and 2 inches deep.
Prices are subject to change as editions sell.