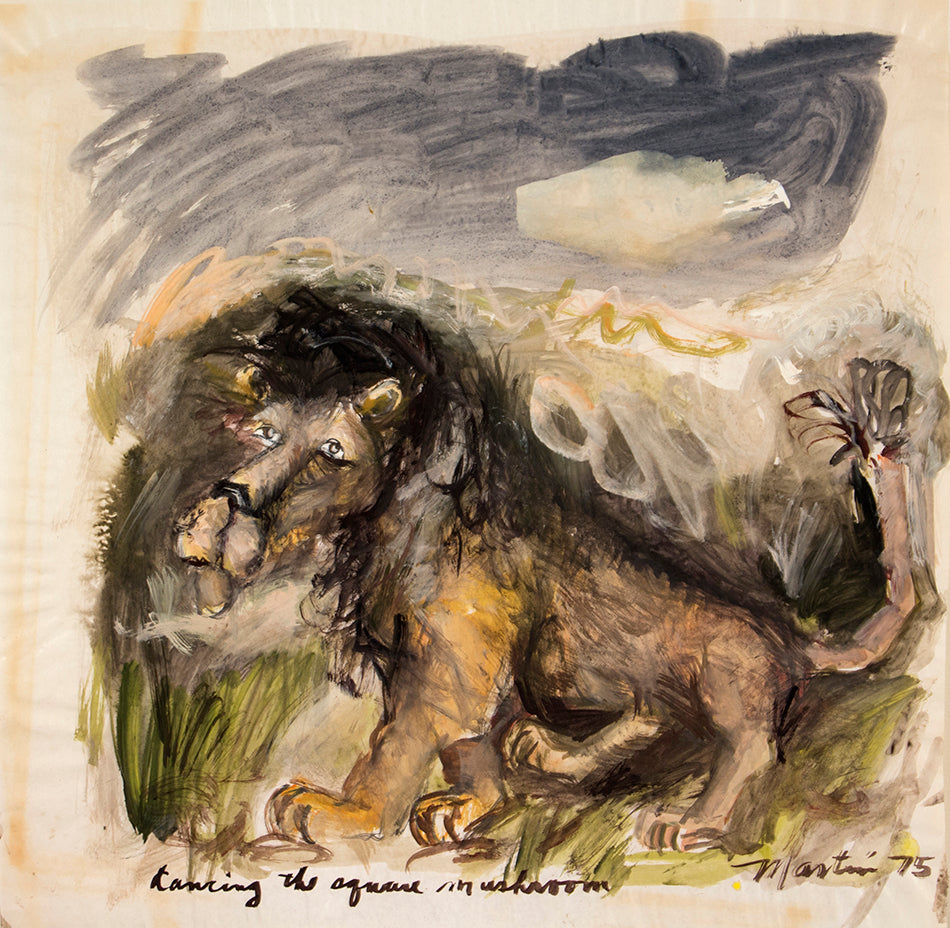 Taming the Square Mushroom
One of Seattle's most beloved and prolific artists, Martin is a natural storyteller drawn to the surprising, the surreal, and the playful. Characters and objects interact in bewildering scenes on muddled brown paper, offering a glimpse into the world of the famously shy artist and inviting viewers to believe in the irrational.
This piece is unframed.