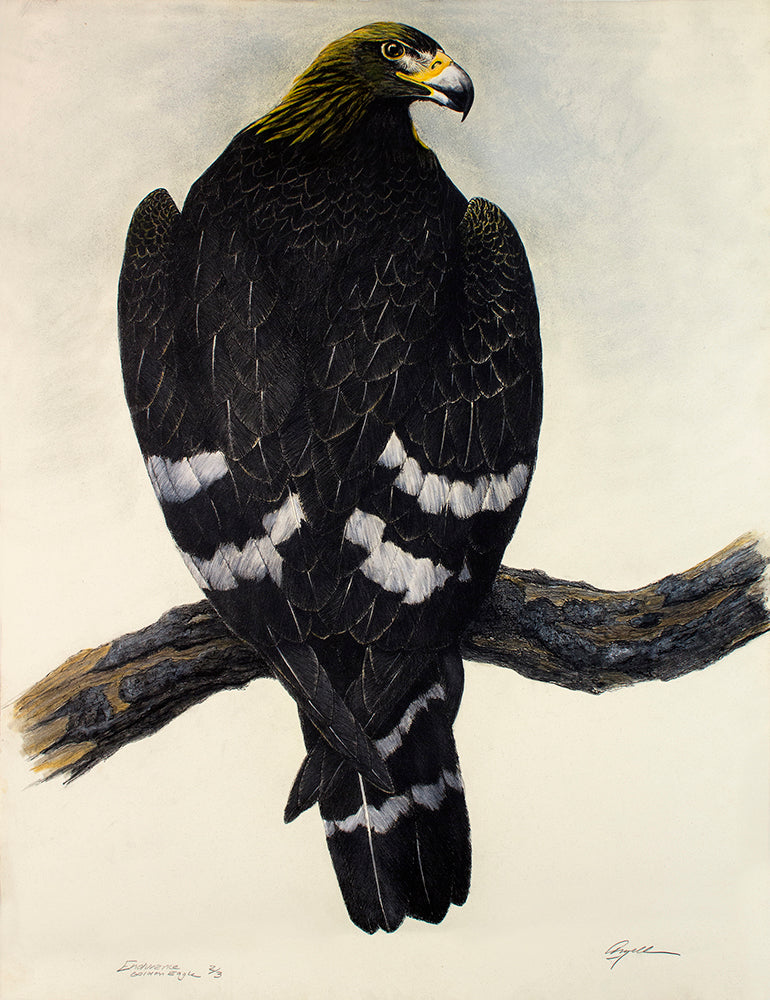 Endurance - Golden Eagle
Tony Angell's passion for nature began in childhood, through exploring and studying wildlife and his artistic talent is innate. He developed and strengthened his skills through drawing and sculpting from life, often through study of the wild creatures he has rehabilitated. Angell's paintings, drawings, and sculptures capture the characteristics and gestures of his subjects, beautifully communicating moments he has  witnessed in the wild. Telling the stories of the animals who inspire his work, Angell's work continues to expand our appreciation of the uniqueness and personalities each living thing exudes.
Angell states about Endurance: "Spotting golden eagles amidst our recovered population of bald eagles is an unexpected delight. At times in winter the bird will venture to the western Cascade slopes to feed on spawned-out salmon on the banks of the upper Skagit and Nooksack Rivers. To my eye, this eagle has always conveyed a regal presence and strength. It is not easy to remain in a natural world where the environment is often compromised. That the eagle is here, and sustains its numbers, provides hope."
The piece is available unframed or framed (see below); both are hand-signed by the artist.