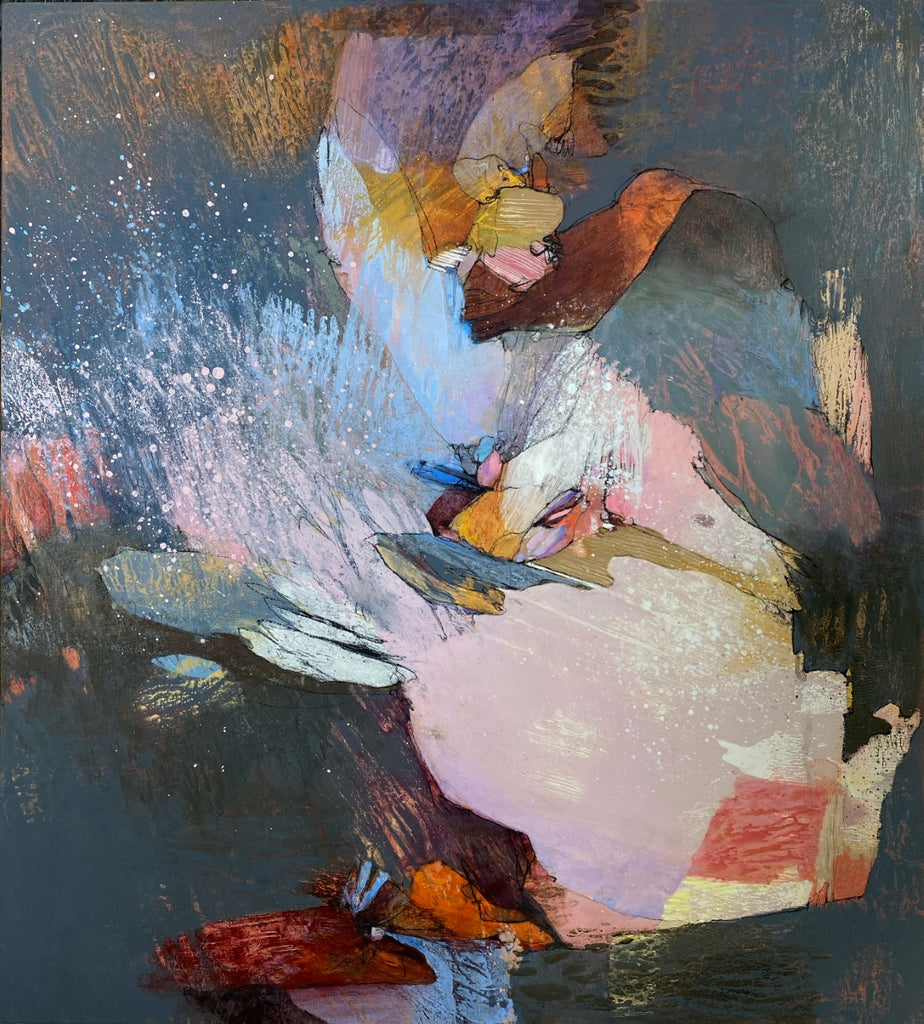 Fauna Flora Figure 181
Embracing the essence of Organic Abstraction, Shar Coulson's work reflects her love of nature and the human figure. Working intuitively, Shar explores the idea of perception vs. reality within the allusive figuration, gestural line work and organic forms found in her paintings. Nature is by far her greatest inspiration because of its randomness and complex beauty. Her heightened ability to see recognizable objects in otherwise unrelated patterns guides her process... animals, plant-like forms or figures often appear. She was formally trained in classical figurative realism, yet finds her passion runs deepest in the world of abstraction.
"The ability to see recognizable forms in abstraction, seeing things that aren't there, has always come naturally to me. In fact in day-to-day life it can be a distraction, but on a walk through the forest, marsh or dunes it can be a total inspiration. I'm not sure that it's essential to my work, but it does help me navigate. The idea of starting fresh with no idea of what is to come gets me to the studio nearly every day."
Shar Coulson