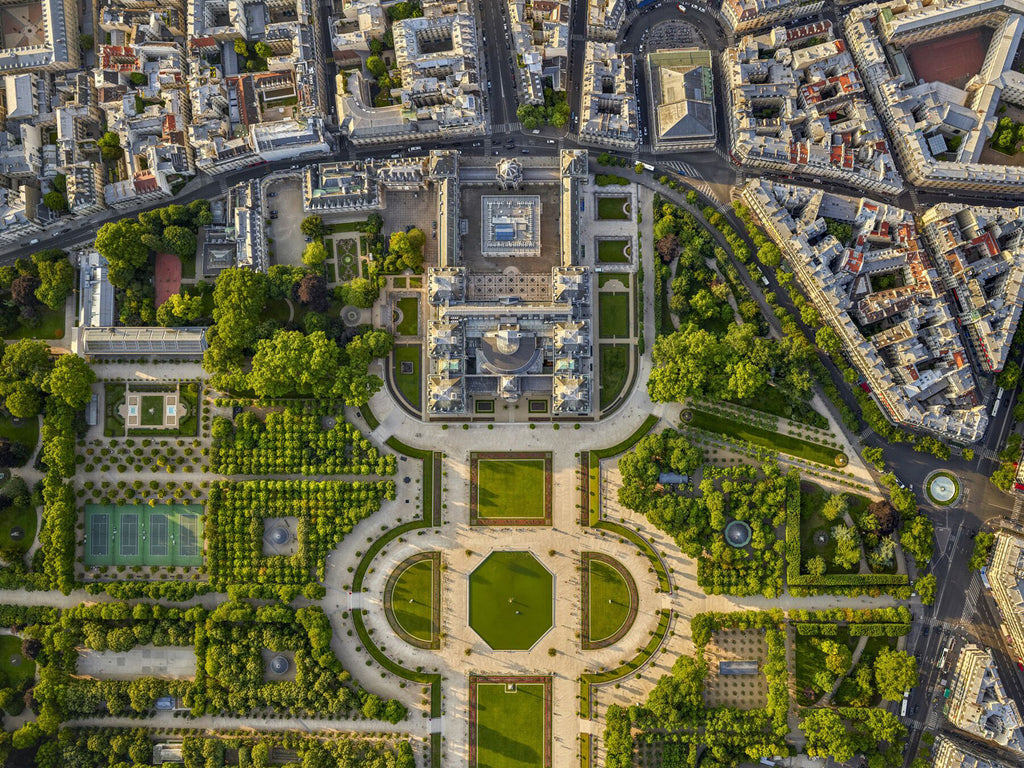 Luxembourg Gardens 2
Jeffrey Milstein was the first photographer in over 50 years to be permitted to fly low enough over the City of Lights to capture the images in his Paris series. His trained eye and steady hand produce images of pristine clarity. Milstein's high-resolution photographs use the latest advancements in photographic technology to capture minute detail. 
Photographs are printed with archival materials, framed in white with acrylic; frames measure 0.75 inches wide and 2 inches deep.
Prices are for framed prints, and can be subject to change as editions sell. Please contact the Gallery for more information.